Scott Patterson Mentioned
Before starring in The Event, which killed him off and was then cancelled anyway, Scott Patterson (Luke Danes on Gilmore Girls) starred in Aliens of America, a series that also didn't make it past season 1. Co-star on that series, Amy Pietz, is coming out with her own new show and recently spoke out about working with Scott Patterson… in a not-so-nice way.
Though Amy is quick to admit that she has no "censor button" on her thoughts, she calls Scott Patterson names, which you can see here (I've edited the post to remove the mentions, since it is gossip, as pointed out).
I wonder what Scott would think of that comment, or how he'd respond? Would be nice to know what other cast members thought too.
Update: In my haste to supply any and all news of Scott, since there's not much happening lately, I didn't think not to put this one up. In reflection, I should have simply skipped by this article and not posted it. I would remove this post, but it would simply create too much confusion to do so. Instead, I'd like to re-iterate that I'm sure Scott is a fantastic actor and his continued lead roles remains evidence of his ability to work well with other actors.
Related Articles:
Emily Kuroda (Mrs. Kim on Gilmore Girls) was recently interviewed about how she got into acting and what it was like to work on Gilmore Girls.
Emily shares that she loved worked with Keiko Agenca so much that she really didn't have to act, after all that time. Her fave festivities on the show include the knitting, the holidays and Lane's wedding.
Emily shares that she'll be filming a movie, Justice Angel, this month.
Photo Credit: WB / Netflix
Related Articles:
Each of Rory's Love Interests Will Get "Closure"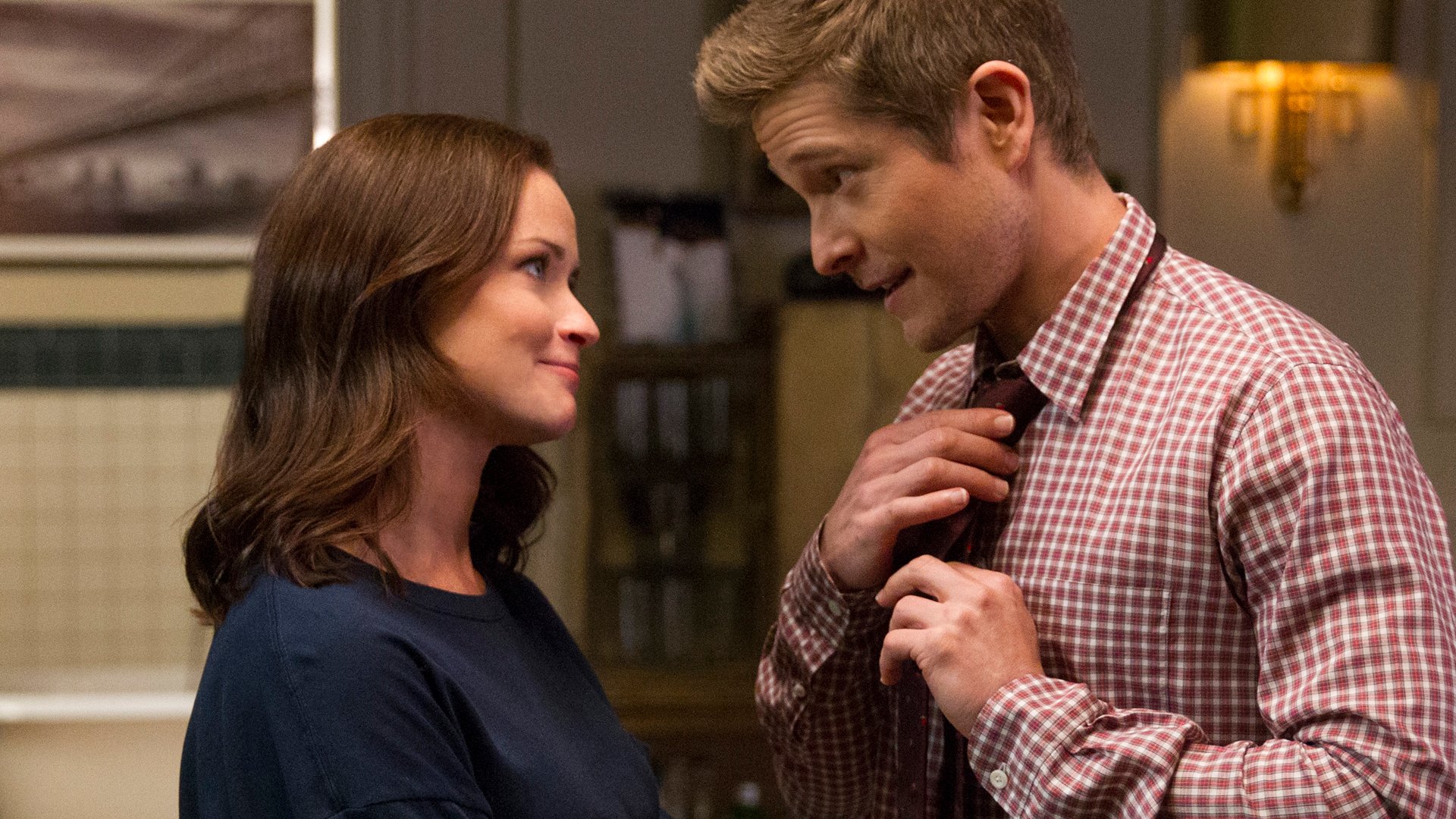 Alexis Bledel recently sat down with US Weekly to talk about Gilmore Girls: A Year in the Life, as we saw in the magazine spread. In a further interview, Alexis speaks directly to all the anticipation about her love life, which both Lauren and Alexis have commented on before with some valid points about our infatuation with their love lives:
"Their main strength is that they have themselves and each other. The show is sneakily feminist in that it's always been great for them to have love, but they're also okay when they don't. It's why we sometimes bristle at "What team are you on?!" It's like, "It doesn't matter."
But, of course, it does matter to fans of the show, who want some closure. In her new interview, Alexis shares that we will get that closure:
"It think there is satisfying closure for any fans of any of the three couples that tend to get some attention," Bledel says. "But they're very different interactions. I would say each one of them [gets] closure in a different way."
There has been a lot of talk about Rory's return to Stars Hollow, and how her "vagabond life" has left her feeling unfulfilled, never "planting roots anywhere," with no solid home of her own. I personally think this will be the catalyst that draws Rory back to think about her love life as well.
"She has been working hard, as she does. She started her work as a journalist at the same time that newspapers were going away. Her field changed dramatically as she was just kind of getting up and running. So that's where we pick up with her.

It's real time, so it's been about eight years that she's been living a bit of a vagabond lifestyle, kind of chasing each story that she becomes passionate about and wants to tell."
In terms of her "closure" with Dean, Jess and Logan, we've previously heard that one character will have an "edge" and that Rory will make a choice, which we've always read as "she will choose one of them," but of course could mean "she will reject them all," so we don't know for sure. Milo Ventimiglia commented that he was there to "move things forward" for others and he "never expected Jess to be the last stop," and Jared Padalecki has commented on his very brief appearance in the show, making him unlikely to be "the one" for Rory. Matt Czuchry has been notably absent from interviews, though he did spend the most time on set.
So, we'll just have to see what kind of "closure" we get from all the characters! I personally think that Rory's age will make a huge impact in how we see her move forward. In the first seven seasons, she was young and her love life was dramatic and intense. As she's grown older and matured, I think what we see from her will change how she approaches her relationships.
Photo credit: Saeed Adyani/Netflix
Related Articles:
Louise Goffin to Make Special Appearance on Gilmore Girls
Just recently, I wrote a post all about the importance that music plays in Gilmore Girls, from the role it plays for the characters to the way that music – from the theme song to the lalalas – was the undercurrent of thought and feeling that acted as backdrop to the show and its most important lead characters, Rory and Lorelai. I talked about the significance of the title of the new revival, Gilmore Girls: Seasons, harking back to Carole King, who also wrote and performed the theme to Gilmore Girls, 'Where You Lead.' What I didn't mention was the role of Carole's daughter, Louise Goffin, in the recording of that song.
Now, in a new article, Louise Goffin gives us all some insight into how she came to record 'Where You Lead' with her mother, how her own journey into motherhood meant she missed the Gilmore Girls phenomenon, and how she's circling back now to understand the presence of the show. And, coming full circle, how she's been invited to have a small role on Gilmore Girls: Seasons. 
Song Theme
In the article, Louise shares how the theme song came to be:
"It was just another day; I was answering the phone and doing my laundry… when my mother called… soon she came to the part where she told me that a couple she was friendly with, Amy Sherman-Palladino and Dan Palladino, were creating a pilot about a mother and a daughter and thought it would be fitting to have my mother sing one of her songs from Tapestry with her own daughter for the theme… I said, "It'll be fun!""
At the time, Louise had her own young child, so for her, it sounded like a fun break from her lack of sleep role as a Mom! She goes on to explain that it was produced by the father of her child, Greg Wells, in their own little studio, which was their previous home. They set up the vocals in what used to be the laundry room!
Louise shares that her mom, Carole King, hadn't been performing the hit 'Where You Lead,' despite it's universal love by fans, because she felt like it was being misinterpreted. Gilmore Girls changed all that, for the better:
"My mom later confessed she had taken a break from singing "Where You Lead" live because the meaning of the song may have, in the past, been interpreted as a woman singing to a man, and it didn't have a message in that context that she felt she could get behind as an empowered woman. With the song in the context of Gilmore Girls, it took a positive turn, and now with my mother and I singing to one another, it had a deeper meaning of love between a mother and her child. Its new message was practically a pop music version of the children's book The Runaway Bunny by Margaret Wise Brown ("If you run away," said his mother, "I will run after you. For you are my little bunny")."
For many years, Louise didn't really know about the Gilmore Girls phenomenon. She didn't watch TV, too busy being a mom, and lived in England during many of the years when she may have been exposed to it by chance. It wasn't until many years later that, in passing conversation, people would be floored when she mentioned she sang the theme song. She confessed, in comedic fashion, that she later YouTube'd the opening theme for the first time and realized what she'd been missing! She even later met Sam Phillips, who composed all the music for the series, who told her "I've heard you sing every week of my life for over a decade," not knowing of Sam's own involvement in the show!
As she said, amends are being made with Netflix. She's watching Gilmore Girls. and Now, she'll be a part of it:
"And then, like Dorothy in The Wizard of Oz, I clicked my heels together and found myself walking onto the set on the Warner Brothers lot. I was invited, as part of the family tree of the history of Gilmore Girls, to make an appearance on one of the new Netflix episodes. I'm sworn to secrecy about the details. I was grateful to be able to witness Amy's down-to-earth ease and confidence in the way she leads the actors, camera and crew. It's not hard to understand why she's back, why people have so deeply fallen in love with the characters and family themes, and why I can't wait to see what happens next."
Related Articles: